What is Qigong?
"Qi" means vital energy, and "gong" means method.  Qigong  is energy method or exercises in which one increases and more effectively controls the flow of Qi.
The constant motion and circulation of Qi both promotes and indicates balance within the physiology.  The system of Chinese Medicine is based upon this theory of constant flow of Qi to achieve balance.  Acupuncture is a healing method that utilizes the flow of Qi to restore equilibrium within the body and to help treat illness.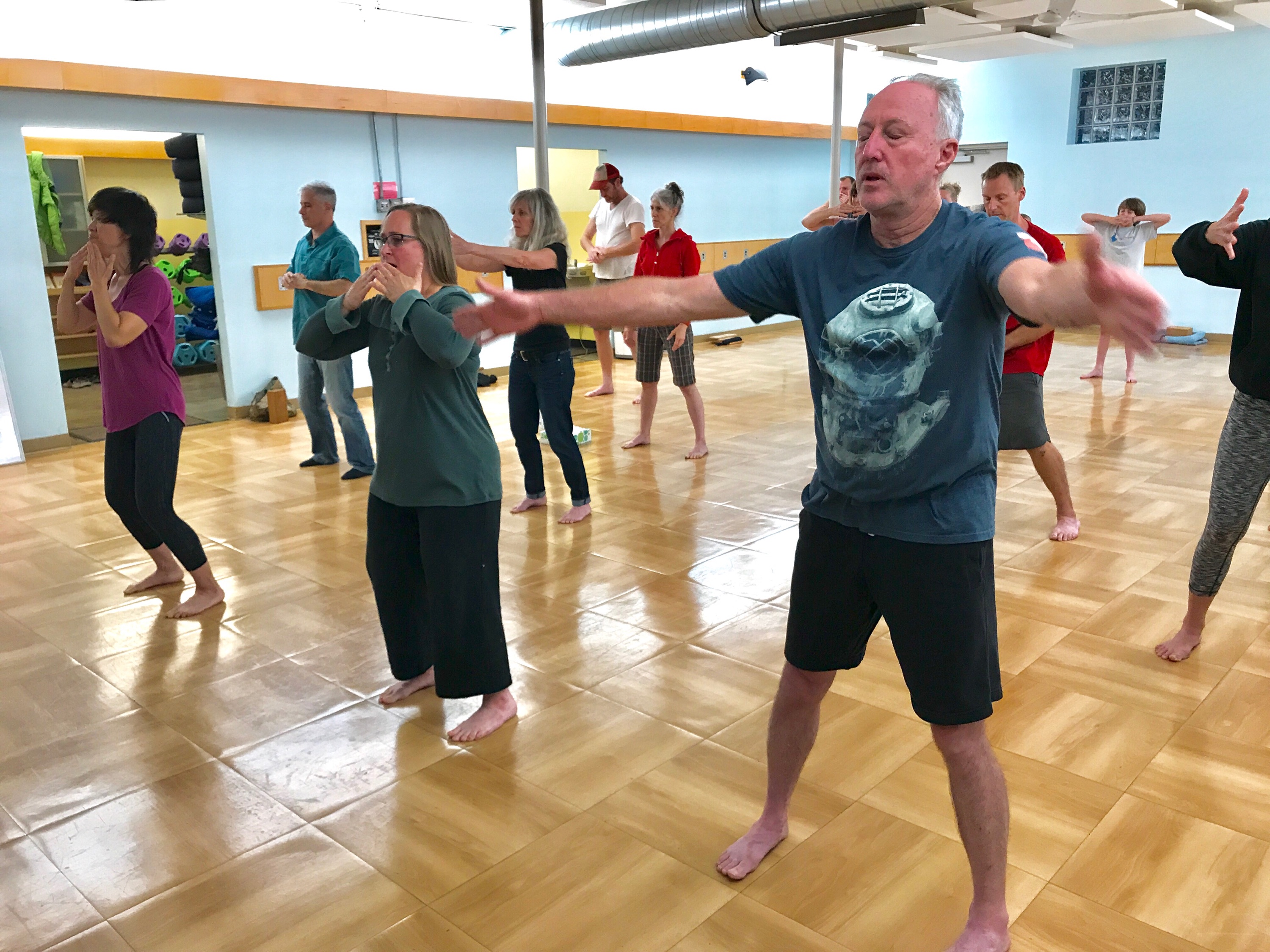 What is Jingui Golden Shield Qi Gong?
Jingui Golden Shield QiGong Austin is a rare "Temple Style" of Qi Gong.  It is a remarkable internal energy system designed to achieve "super health" by developing the human energy body very quickly with the key focus on the development of higher human potential, health, and longevity.  The training can:
remove stagnations within the meridian system

detoxify chemical and emotional imbalances

strengthen the immune system

increase bone mass

enhance the body's communication system

activate the body-mind potential
Ultimately, practitioners of Jingui Golden Shield Qi Gong feel enhanced vitality and youthfulness through their training and practice.
Qigong Austin Classes:
 Monday and Wednesday Evenings 7:45pm -9:00 pm
Location: The Studio @ Castle Hill Fitness 102 W. 12th St. Austin TX 78703
Cost: $100 per month
There is not a drop-in class fee, as the training is designed to be a long-term practice.
Contact Info: Stephen Andrews, LAc. 512-468-0899 morningsunacupuncture@gmail.com